Welcome to Where's Willie
Charlotte, NC Indianapolis, IN

2012 Doberman National, Ft Mitchell, KY
We have been selling dog products at shows since 1994, traveling thru 41 states, coast to coast, avoiding snow, storms, hurricanes, and tornados for well over 300,000 miles. We have attended tiny shows with an entry of only just over 100 dogs to the big shows such as Houston, Cleveland, Tampa, Lexington, etc and Canfield, OH, with over 4000 dogs entered. Our travels have taken us from Miami to Minneapolis, from Cape Cod to San Diego, and many points in between.

Several years we stopped vending at all-breed shows and now only go to National Specialties. Some products are available by order, or perhaps you might just find us at your breed's national specialty. Look around the site and feel free to email us anytime.
---
---
241543903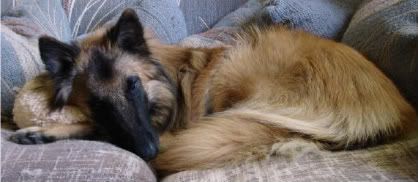 Johnny, a Belgian Tervuren, our new assistant and guard dog.

---
A compilation of Dog Quotes (outside link: new page)
---
A blog from my former life
© Image by Steve Wirtz of CARTUNA
---
Engraved Crate Signs
---

---
Featured Breed Pages:
---
---
---
---
My remaining Sterling Silver jewelery is displayed on Etsy. Please click HERE to see.
The same items can also be purchased from this website at a reduced price. Email me for details. Thanks

---
and other memorabilia from famous and not so famous horses
Visit Harlem Rocker's website (outside link: new page)
---